Jumpseatnews.com - United Airlines flight attendant resources
TRADES
Displays the main menu for various trade requests.
You type: TRADES
The TRADES screen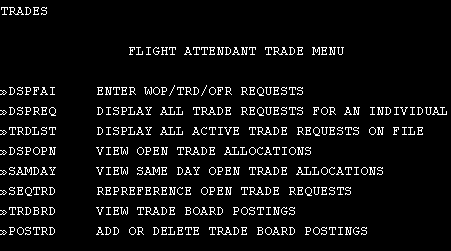 Tab to the command you want and press ENTER.
Related Commands
See above.
Search Unimatic
Commands
Resources
And now a word from... (what's this?)
Page Updated: July 23, 2005
Printed from www.jumpseatnews.com. Have a nice day!