Unimatic Tutorial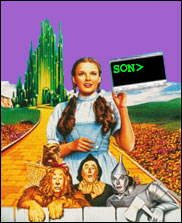 Whether you're a new hire or a Unimatic veteran, there's something for everyone here.
There are 141 commands covered, with additional links to legalities and resources from both AFA and UAL.
Although I've checked this tutorial many times, I'm essentially a lazy person, so please let me know if you happen to notice any errors, or if you have Unimatic tips to share with your flying partners.
Your Personal Information
Bidding Your Line
Trip Trading
Arrange Your Schedule
Reserves
IDs and Layovers
Aircraft Operations
Miscellaneous Commands
Additional Unimatic Resources
Check out the following:
Flight Attendant Unimatic by George Cox. This is a compact, yet comprehensive and well-organized guide to Unimatic and basic Apollo. It sells at the Mainliner stores.
Flight Attendant Automation Manual by United Airlines (1994). This is an outdated manual provided free of charge by UAL Corporation. Not sure where to get it. The last time I saw one, it was inside a domicile CBT room supporting the leg of a wobbly table.
About This Section
There are 141 commands covered, with additional links to legalities and resources from both AFA and UAL.
Oh, and you don't need to be a Crew Lounge member to view them. They can be accessed anywhere without having to remember silly passwords and usernames.
Disclaimer
I'm not a Unimatic expert. This section is not intended to replace any official UAL or AFA resources pertaining to Unimatic, legalities, bidding, scheduling, etc... If there's a conflict; they win. Also, the humor and dry sarcasm throughout certain goofy command functions is mine and does not necessarily represent the op--- blah blah did blah blah blah.
Thank You and Dedication
This section is dedicated to all the frustrated UAL employees who continue to receive those infuriating ERR: UNI-AOL BUSY messages: I share your pain. Continue taking your medication regularly; I take mine.
A special thanks to Tom Deleo (Seabuds) up in Seattle and Lowell Isenberg somewhere in the depths of Wisconsin. Your patience with my Unimatic WHY/HOW/HUH?? questions helped make this section possible.
And of course, Skip Jourdan, whose tech support on bidplus.com has saved many a frustrated flight attendant hours of AOL JRE applet headaches.
Lastly, Jumpseatnews cannot possibly express enough thanks to the many flight attendants and pilots whose on-the-spot advice and helpful tips made this tutorial possible.