Biography
a true story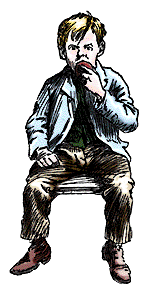 A long, long time ago, there was once an inquisitive child who lived in many different places in many different cities. His name was Christopher and he used to fly United Airlines. He flew every other weekend from LAX to MRY and back as a small, and often nervous, unaccompanied minor.
The kind stewardesses would sometimes sit in the seats next to him (you see kids, there was actually room to maneuver onboard the planes back in those pre-Southwest days). The gentle stewardesses would tell him many exciting stories of how they enjoyed flying and would sometimes even show him the galley.
Many, many years later, Christopher found himself sitting in a big white building in Elk Grove Village nervously awaiting an interview with that same airline. When they later telephoned him with the good news, Christopher was so surprised he got the job that he asked the person to read him the last four digits of his social security number to verify that they had the correct job applicant.
Some months went by and then...
Christopher found himself assigned a MRY trip out of SFO. He flew as Purser into that very same airport he'd last visited as a child. As he was deplaning and saying, "Buh-bye" to all the passengers, a UM (not much older then he had been back then) came forward to the front of the cabin.
"Sir, where do I go?" asked the worried child.
And so, Christopher walked the child off the plane and into the airport terminal. The child eventually found his family and waved 'goodbye' to Christopher with a smile and a thanks. About twenty minutes later, Christopher departed for his layover hotel feeling pretty darn good about United Airlines and the career path he had chosen.
Some years went by...
Confusion. A lost file number amongst the many. A disconnected FLT-LINE call. Reassignments. Drafting. Rudeness. Disenchantment. Poor communication. Very poor communication.
Some important meetings were held in Elk Grove Village. Christopher flew out to Elk Grove Village and voiced his opinions. They were noted. 'Task teams' were created. Words like 'challenges' and 'thinking outside the box' were used. But nothing seemed to go anywhere. In the meantime, Christopher created a couple of newsletters. He spoke with lots of flight attendants, especially the really senior ones. He spoke with supervisors and domicile managers. He gave a speech at a major domicile meeting in Los Angeles. Lots of good intentions and ideas went buzzing around the road to nowhere.
And then...
While on layover in MEX, Christopher created Jumpseatnews.com. He realized that flight attendant respect isn't something you bargain for at a table in sunny Honolulu, now wasn't that a bit silly? Or something you try and implement through meetings in Chicago where they give you ballpoint pens with 'Mission United' written on them. Respect is earned. For UAL Corporation's flight attendants, reliance is created through self-empowerment, tools, resources, and effective communication.
Jumpseatnews.com is designed to help provide some of those tools and support.
It's a very long road back to MRY, but we'll get there.
about the author
Jumpseatnews.com was created, designed, and produced by Christopher Lee, a flight attendant based in Los Angeles. Christopher was also based in San Francisco, Hong Kong, and Paris during his first two years of flying. His favorite work location is the Aux Galley.